The last of the world's Buddhist kingdoms, Bhutan offers a wonderfully mysterious and magical experience amidst monasteries and misty mountains. This small kingdom is hemmed in by two mighty neighbours – China to the north and India's North Eastern States to the South. Its climate and scenery vary with elevation. From subtropical in the south to temperate in the highlands and the high altitudes of the north means the peaks are snow-capped year round. October to December is the ideal time to visit Bhutan as the air is clear and fresh with sunny skies. January and February are cold and in the north temperatures can be extremely cold, but then spring brings pleasant weather, and the valleys are awash with wild flowers and rhododendrons.
Imagine steep and rugged peaks interrupted only by a network of glacial rivers that form and feed deep valleys that tumble down into the Indian plains. Crystal clear skies and fluttering prayer flags interspersed with alpine shrub, meadows and striking dzongs (monasteries), jutting out from the most remote mountain tops, such as the impressive Tiger's Nest Monastery near Paro and the the 17th-century Punakha Dzong. These dzongs are also the location for many annual festivals, or tsechu, which are performed by local monks in amazing masks and colourful costumes. Attending a tsechu is one of the best ways to experience the ancient living culture of Bhutan. The lush tropical lowland and hardwood forests in the south of the country are home to the Bengal tiger, clouded leopard, and Himalayan black bear, while the northern Himalayan range are home to snow leopard, blue sheep, marmot, Tibetan wolf, antelope, and the takin, Bhutan's national animal. A symbol of pace, the Black–necked cranes are winter visitors to Bhutan and can be found in the Phobjikha Valley, and are revered by the Bhutanese Buddhists.
With a population of less than a million people, forest cover of 64%, and a rich and unique Buddhist cultural heritage left largely untouched over centuries due to its fierce independence from the rest of the world, Bhutan takes pride that its Gross National Happiness Index is more important than its Gross National Product. A land far removed from the hyper-paced, rat race existence as one can hope to find. Culture and art share strong Tibetan influences, endless trails of high-altitude trekking await the brave, and slow paced walks in meadows and traditional villages for those looking to embrace Bhutanese life.
THE ULTIMATE BHUTAN TREK
This is the ultimate itinerary for those who want to explore Bhutan in more depth and who wish to enjoy the scenic beauty and cultural richness it has to offer…
view details
HAPPINESS IS A PLACE CALLED BHUTAN
Bhutan is still regarded as one of the last "Shangri-La's" in the Himalayan region…
view details
A WOMEN'S SOJOURN TO
SHANGRI-LA
Head out on this amazing tour in Bhutan, woven (no pun intended) just for you ladies…
view details
Our Favourite Hotels in Bhutan
Discover more about Destinations on our blog
Taj Mahal
Leave Delhi in good time this morning to travel south to Agra. You can either travel by road with your private driver (a three hour trip on the express highway) or take the train.
Classic Kerala
Enjoy a private tour of colonial Cochin today with your local guide. It usually lasts for around half a day and includes St Francis Church and the Santa Cruz Basilica.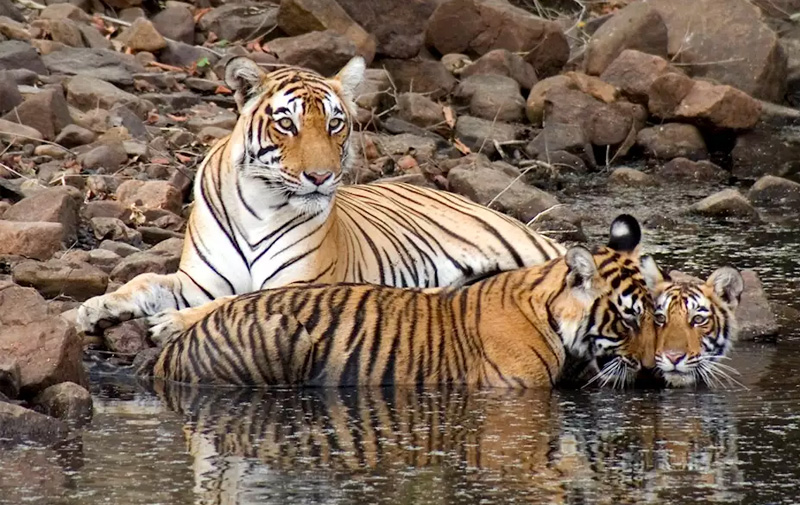 The Bengal Tiger
An early start this morning, but worth it for sunrise views of the Taj Mahal with your private guide. It's also the quietest time to visit, before the crowds arrive.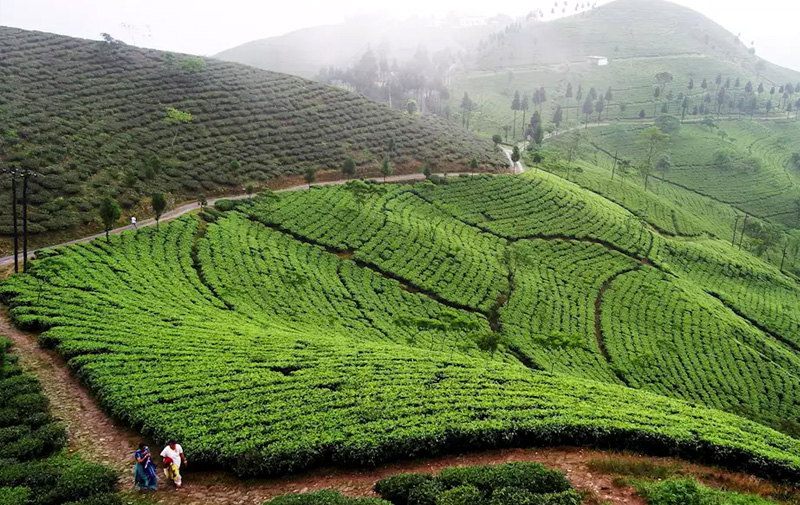 Tea Plantation India
Arrive into Calcutta today. Time depending, you might like to explore the markets and cafes surrounding your hotel this evening which are great for trying some.