A land of incredible extremes, no other country in our world is as ethnically, culturally, spiritually and artistically diverse as India is. It offers some truly unforgettable contrasting sights that are unlike anything else in the world. It also boasts a delicious and complex cuisine, nature, charismatic people and a heritage that will keep you coming back time and time again.
The country's landscapes are as varied as its cultural traditions – this land is home to the snowy peaks of the Himalaya, vast sand dunes of Rajasthan and white deserts of Gujarat and the tropical beaches of Kerala and Goa. The country is also home to vast national parks, perfect for scouting big jungle cats like the tiger and leopard, as well as dense rainforests and grasslands which are home to herds of Asian elephants and one horned rhinos, and a rich and diverse birdlife. Most memorable among these natural treasures is India's iconic architectural feats in the form of ancient and vast ancient cities, palaces, temples and fortresses.
With a history that spans over 4,500 years, India is where the foundations of Hindu, Buddhist and Jain philosophy, mythology, theology and literature were first laid, it is the birthplace of yoga, and the brash and vibrant Bollywood. It is also home to roughly one-sixth of the world's total population, split into innumerable castes and tribes, who speak more than a dozen major languages and hundreds of dialects.
This is the land that gave the world the infamous Indian head waggle, and to the western world, curry. Each region has a distinct flavor, traditional preparation techniques and presentation styles, each using a unique blend of spices. Its markets are filled with the aroma of spices, vendors that love to haggle and the colors and craftsmanship that form its stunning ethnic sarees, beautiful jewelry and some of the world's most intricate arts and crafts.
India's festivals are also unlike any other and these can be traced back to the ancient Indus civilization. Each devotional festival is wild, colorful and a sight to behold – ranging from the famous celebrations of Holi, Durga Puja and Divali, to more humble village harvest fairs that pay homage to locally worshipped deities, of which there are hundreds.
India is all at once energetic and calm. A holiday to India is a magnificent experience, despite its overwhelmingly vibe and jumble of contradictions, it is a country that will capture your imagination and your heart and we look forward to welcoming you back to our India time and time again.
Our Favourite Hotels in India
Discover more about Destinations on our blog
Taj Mahal
Leave Delhi in good time this morning to travel south to Agra. You can either travel by road with your private driver (a three hour trip on the express highway) or take the train.
Classic Kerala
Enjoy a private tour of colonial Cochin today with your local guide. It usually lasts for around half a day and includes St Francis Church and the Santa Cruz Basilica.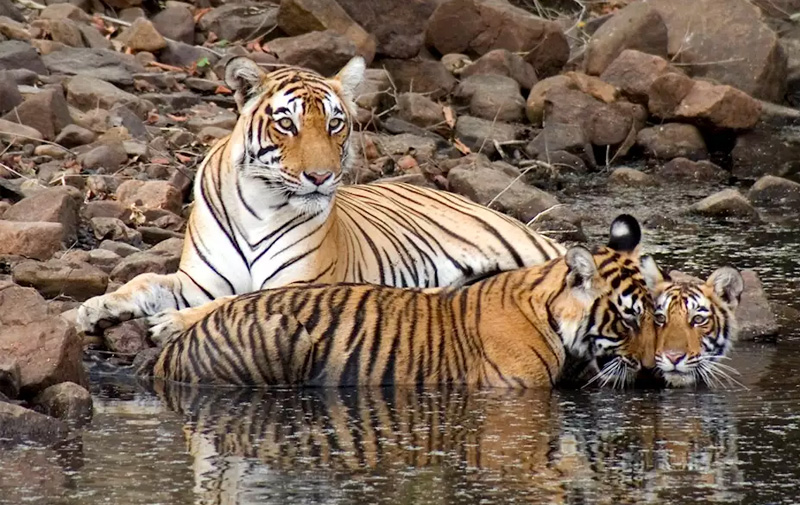 The Bengal Tiger
An early start this morning, but worth it for sunrise views of the Taj Mahal with your private guide. It's also the quietest time to visit, before the crowds arrive.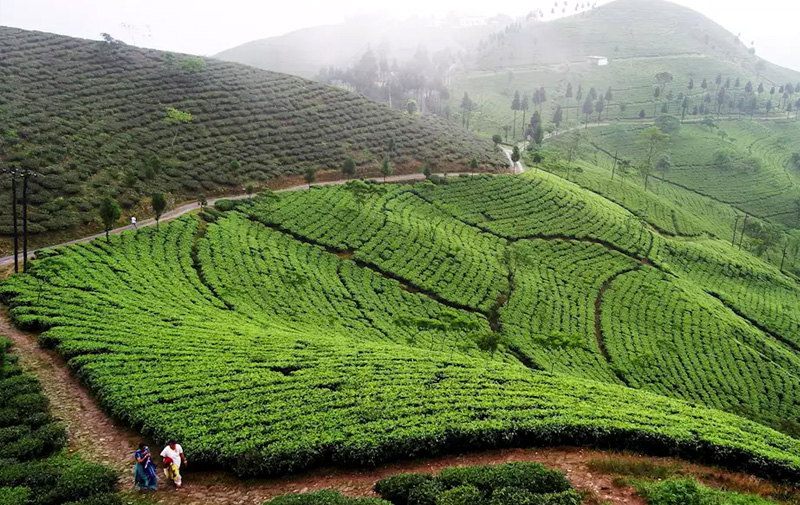 Tea Plantation India
Arrive into Calcutta today. Time depending, you might like to explore the markets and cafes surrounding your hotel this evening which are great for trying some.