Home to eight of the world's highest mountains, including Mount Everest, Nepal's diverse geography contains some of the most rugged and challenging mountain terrain in the world. Approximately 75 percent of the country is covered by the ancient Himalayas, making it home to some of the world's most dramatic landscapes with 14 peaks over 8000 meters, and with 4 of the 5 highest mountains on earth located within its borders.
This land locked country's history dates back to Vedic times (the era in which Hinduism was founded) and is believed to be the birthplace of Gautama Buddha, the founder of Buddhism.
Over the years, Nepal has reinvented itself into a popular travel destination – it shares similar seasons, five in total, to nearby Bhutan and it's rich natural beauty, historic attractions and cultural heritage present the perfect mix between ancient and modern kingdoms. The one thing travelers to Nepal will certainly not have enough of, is time. Alluring and unforgettable, Nepal's astonishingly diverse array of attractions and landscapes has most visitors coming back for a second and third time.
Novice and experienced trekkers will find some of the best hiking routes in the world here. Out on snow covered trails it is possible to witness traditional ways of life of rural mountain folks, staying in local tea houses, and meeting the local Sherpa community who are vital to the trekking industry.  The southern region of Nepal is home to wildly dense national parks. Wildlife enthusiasts can enjoy over 500 species of migratory birds, one-horned rhinos, Bengal tigers and Asian elephants within Chitwan National Park. While Pokhara, located on picturesque Lake Phewa, offers fantastic vistas of the Annapurna Range and is the starting point of the Annapurna Trail, and is the adventure capital of Nepal and arguably, south Asia.
There's a lot more to do for the traveler not quite ready to conquer the glacial Gods. Kathmandu Valley in particular offers an unrivalled collection of well-preserved ancient palaces, shrines hidden away in narrow alleys, and backstreets filled with awe-inspiring temples and art. With 7 UNESCO World Heritage Sites Kathmandu and it's immediate surrounds is a cultural treasure trove and visits to the Durbar Squares of Kathmandu, Patan and Bhaktapur, as well as the beautiful Buddhist stupas at Bauddhanath and Swayambhu, and the Hindu temples at Pashupati and Changu Narayan are unmissable.
TREK TO ANNAPURNA BASECAMP
If your bucket list includes hiking and trekking in the Himalayas, then the Annapurna Circuit….
view details
THE WONDER THAT IS NEPAL
Lying between the majestic Himalayan range and the sultry Indian plains, Nepal is a…
view details
Our Favourite Hotels in Nepal
Discover more about Destinations on our blog
Taj Mahal
Leave Delhi in good time this morning to travel south to Agra. You can either travel by road with your private driver (a three hour trip on the express highway) or take the train.
Classic Kerala
Enjoy a private tour of colonial Cochin today with your local guide. It usually lasts for around half a day and includes St Francis Church and the Santa Cruz Basilica.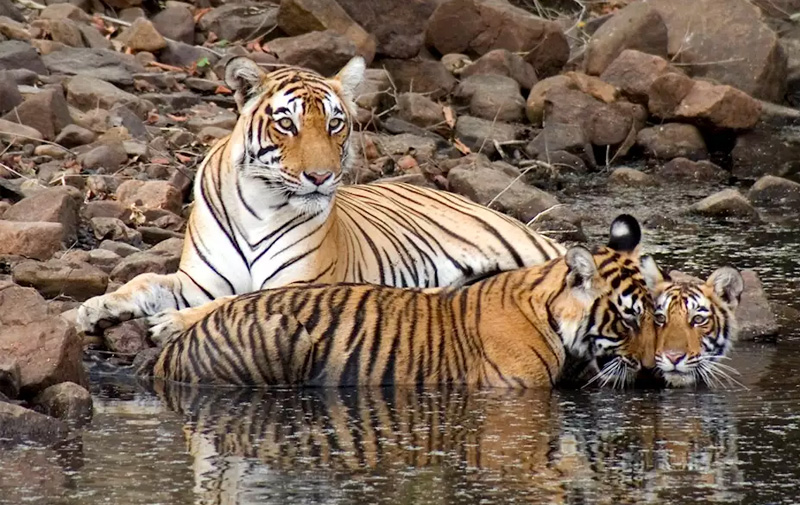 The Bengal Tiger
An early start this morning, but worth it for sunrise views of the Taj Mahal with your private guide. It's also the quietest time to visit, before the crowds arrive.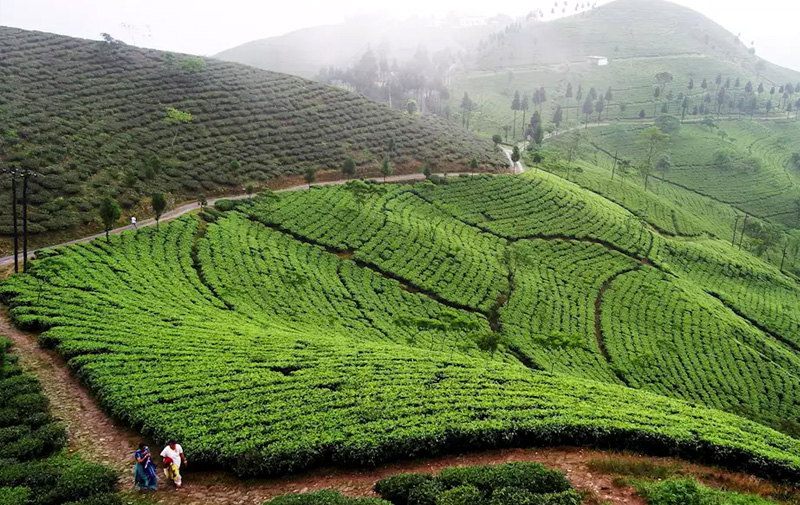 Tea Plantation India
Arrive into Calcutta today. Time depending, you might like to explore the markets and cafes surrounding your hotel this evening which are great for trying some.